Yes, There are Thorne Rooms in Knoxville
You may often hear of the huge collections of Thorne Rooms at the Art Institute of Chicago. But did you know that there are also nine in a tiny museum in Knoxville, Tennessee? How did they wind up there? Let's investigate!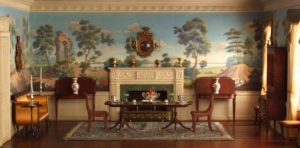 Early Thorne Rooms Sold
IBM purchased 29 of the early Thorne Rooms after they were exhibited in the 30s and 40s, including a medieval bedroom, a Spanish foyer, a federal dining room, and an early American kitchen.
In 1962 IBM split the collection into a 20 room donation to the Phoenix Art Museum and donated the remaining 9 to a tiny museum in Knoxville named Dulin Gallery of Art, which had opened the year before.
The Art Institute of Chicago has 68 of the later, more exquisite rooms by their creator, Narcissa Thorne, donated in 1941. The exhibit was very popular, and by the 1960s the rooms had their own section of the institute.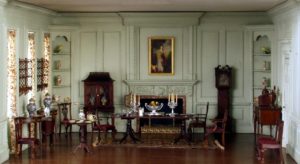 A Star Shines in Knoxville
Receiving a gift of nine rooms was quite an honor for the tiny museum. The exhibits became a must-see for residents and visitors, as well. They say that for a couple of decades every school kid went to see the doll rooms. The gallery later outgrew it's space and a new and modern Knoxville Museum of Art (KMA) has replaced it.
On my 30th wedding anniversary, I made a trip from Kentucky, to Arlington, to western north Carolina, then over the Smokies to get back home to Kentucky. The trip took me right through Knoxville on a Sunday and I just had to stop!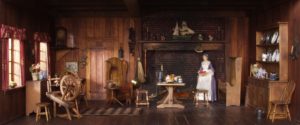 Worth the Visit
Since I have yet to visit Chicago, and since I am unlikely to ever visit Phoenix, seeing 9 of the rooms in person was a real treat. I read the Art Institute Thorne Rooms book cover-to-cover. Seeing this exhibit stunned me at first.
KMA has housed the collection in a dimly lit basement. The interior of the rooms are dimly lit, as well. The exhibit is hard to see and next to impossible to photograph. However, I've since learned why things are set up this way.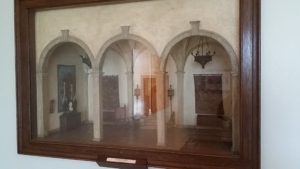 The rooms exhibited at KMA are early examples of the Thorne Rooms and are 90+ years old. KMA completely refurbished them, at great expense, a decade ago. The big glass panels and the dim lighting help preserve them for future generations.
The KMA is not the Art Institute, but this exhibit is still beautiful, still historically important, and shows something that you'd miss if you only ever saw the Chicago rooms — progress. Even Mrs. Thorne had room for improvement.
Are you getting better at creating miniatures? I'd love to hear about your builds and your collection. You can leave a comment here on this article or join the community in the Facebook Group and see what others are doing with their builds.