Dollhouse and Other Miniatures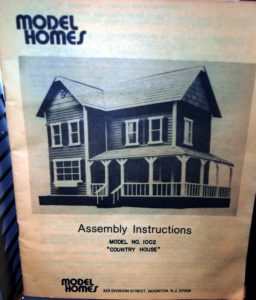 What happens to our toys when we outgrow them? Or to your collection when you are done collecting? If you were the oldest child your toys were likely passed down to siblings. If you were the youngest child in your family then your toys might still be in your parent's attic. But what if you were an adult when you moved on to other interests?
This is the conclusion of a three-part series. You can read Part 1, an overview of the collection here. And don't miss Part 2, detailed coverage of The House of Miniatures kits in the collection here.
Storage is Often Unkind
In the first article of this series I mentioned the circumstances that lead to Mrs. Risley's miniatures collection being stored away. She didn't know she was done collecting. She packed things carefully, kept everything, and always intended to return to her hobby. But circumstances prevented that for a very long time.
During the years of storage for the collection, two minor disasters occurred. The first was a move. Moving is rough on people, door frames, furniture, and boxes. Dollhouses, too. Everything managed to survive the move pretty much intact, though a little shaken.
The second disaster was a little, black kitten. The dollhouse, already weakened by age and an interstate move, became the den of a feline who felt the need to redecorate. He tore off the porch, dug up some flooring, pulled off some trim, and started removing some of the wallpaper.
Rehabilitating a Dollhouse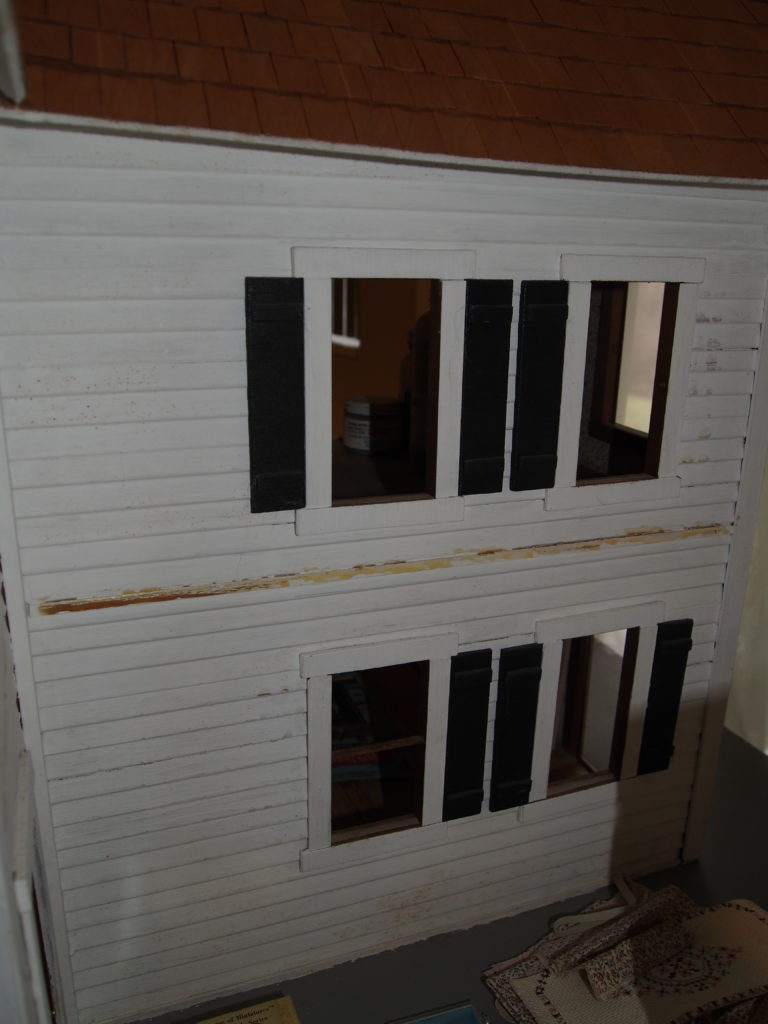 If you can see the pictures you will note that there are parts torn off and other damage, but that all of the parts appear to be there. The kitten did not provide an inventory sheet of the parts, so I won't know for certain until I get into the refurb, but I'm hoping not to have to improvise too much.
The biggest issue is structural. The old glue has mostly gone brittle and the major sections of the house are separating. No doubt this is why the kitten was able to pull so much trim off, including the entire porch, which used to wrap around from the front right, down the right side of the house.
Other Miniatures in the Collection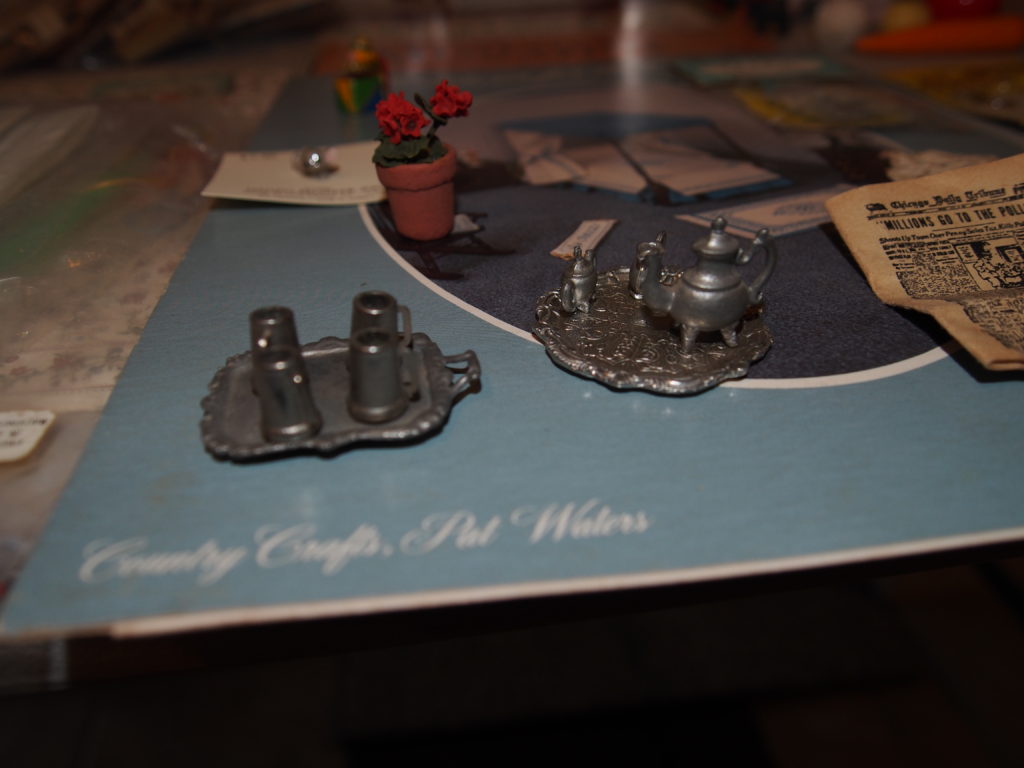 Mrs. Risley collected many other miniatures to decorate the house and to make it fun for a little girl's (or big girl's) imagination. The lighting accessories include a wiring kit. There is some bedding, a hat rack, several pattern books and magazine, and dozens of little furnishings collected from stores and at least one miniatures show.
Plans for Everything
Mrs. Risley had plans to return to her dollhouse furniture collection at the time she packed things away. She didn't think she was done collecting. But life took a few turns she did not expect. After thirty (plus) years in storage, she had long ago given up on the idea.
My story was the opposite. At 16 I had no plans to finish building my sister's dollhouse or the little furniture. I hoped that my mother and grandmother would carry on with the project and I just dropped the whole thing. I was done collecting before I even got started. Until I had daughters of my own.
When I found out that my mother had kept my old kits and miniatures and that they had passed to my older daughter on my mother's death, the miniatures bug bit me harder than ever. So, Mrs. Risley's forgotten collection of kits and miniatures found me.
The House
Refurbishing the will be a big project. It will need to come further apart before it goes back together. But I like the design and I'm sure that I can bring it back to life. And, knowing myself, there will likely be a few enhancements along the way.
The Kits
The built kits that are broken I will repair and use in the house. I'll clean up the other built kits as use them in displays or offer them for sale. The kits without boxes I'll add to my building queue. I'll sell most of the sealed kits to help recoup costs.
Other Miniatures
A number of the other miniatures are in sellable condition, but I'll likely use the trinket items to outfit the house when it is finished. I've long been interested in doing a 1940's farmhouse setting, and many of the accessories would support that time period.
Done Collecting?
Have you ever gotten to that point where you put your miniatures in storage and left off with the hobby for years at a time? It seems to be a very common story. Is your collection special, full of artisan and vintage pieces, or is it more commonplace, meant for play or just personal enjoyment? Or are you a maker rather than a collector?
I'd really like to read your comments on this topic. Add a comment to the bottom of this article, or join the discussion over on The House of Miniatures Facebook group.