How Authentic?
On every box, package, and advertisement for The House of Miniatures™ you see it. "Authentic Reproductions in Miniature". As if you will be building a museum piece. What makes these kits authentic reproductions? Is it just ad copy or is it true?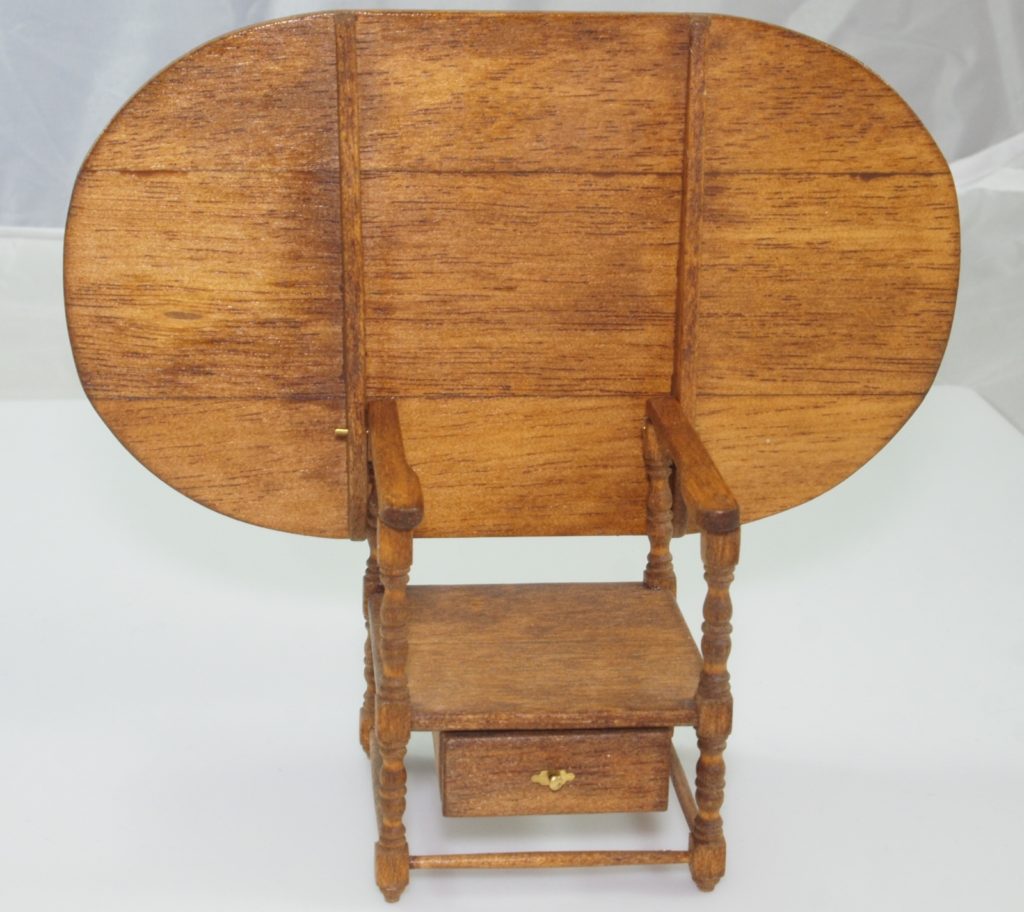 Design and Research
The X-Acto House of Miniatures Collectors' Series of furniture and accessories have all been carefully researched by specialists through major museums and library collections to assure the highest quality of authenticity in reproduction. Details are extraordinarily accurate to satisfy the most discriminating miniaturist.

The House of Miniatures™ ad copy
Hyperbole aside, THoM maintained high quality standards for both the kits and fine furnishings for mass produced miniatures of the day. In the first several years, The House of Miniatures™ name associated with Colonial Williamsburg. Their kits appeared in articles for The Scale Cabinetmaker. Both were top drawer brands of their time.
The association with Colonial Williamsburg suggests they researched the early kits (mostly Chippendale and Queen Anne) through their museums. It would certainly make sense. The two were collaborating on accessories such as silver settings and miniature art works.
Manufacturing Standards
Although THoM had the parts manufactured in the Far East, they always maintained high design and build standards. Dean Benamy, originator the the Houseworks brand, has said that he had to go to Taiwan and help them find and set up wood-cutting operations that could meet the strict tolerances of furniture kits.
One of the quotes that I saw said that tolerances for the kits were "plus or minus zero". That is likely impossible to meet with a soft wood. They had to maintain near zero tolerances due to their market. Novice hobbyist would quickly get frustrated if they had to custom fit every piece!
Quality & Shelf Life
In the last few years I've built a good number of The House of Miniatures™ kits. THoM manufactured them in the 1970's and 1980's, so some of them are 40 years old. The kits contain tiny, softwood parts. In nearly every case the parts still fit together almost perfectly.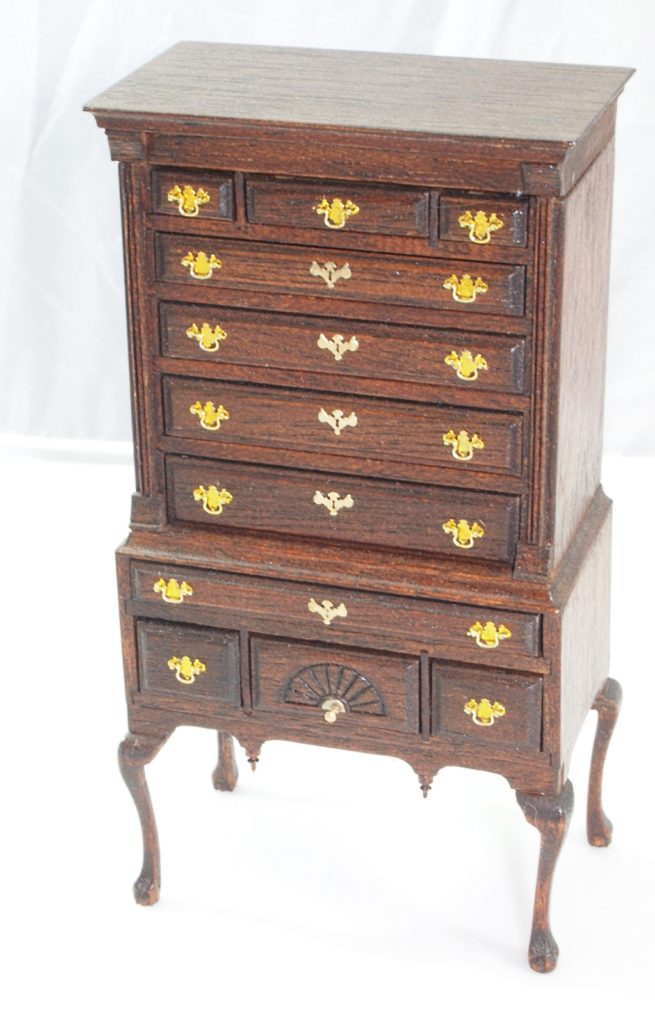 One notable exception was a flat top highboy kit. The box was slightly water damaged, but the parts were still in the plastic bag. I wasn't worried when I bought it, but one of the back pieces was warped. I had to use four bar clamps to hold it flat while the glue dried. The result was that the highboy rocked on the uneven legs. But a little sanding has it standing solidly today.
In a two cases I have had doors with pins for hinges break through the door frame. In one case a cabriole leg was weak and cracked during assembly. Still, as precision models go, THoM kits are about the highest quality I've seen, with the possible exception of Tamiya aircraft models of 20 years ago.
My Conclusion
As a lover of Colonial and Federal furniture I have a great appreciation for The House of Miniatures™ kit designs. They are very reminiscent of the common designs of the time period.
As a person of modest means I very much appreciate the opportunity to own some of my favorite furniture at a fraction of the cost of owning the full-sized antique. As a life-long maker of scale models I appreciate the excellent precision, ease of assembly, and customizability of the kits.
So, are they authentic reproductions? In my opinion, the word "reproductions" is a bit of hyperbole. The styles are authentic enough, but a reproduction suggests a near duplication. A better description is models or representations. The word "replicas", with its more informal connotation, would probably have sufficed.
Do you disagree? Am I being too picky about calling them authentic reproductions? I'd really like to hear your take on the THoM tag line. You are always welcome to comment here or over at the Facebookpage.
Happy mini making!